Our diversified expertise in the screw-cutting industry extends over several production sites with consequent, modern means of production adapted to the requirements of our customers, giving us a powerful industrial strike force.
A fully-equipped machine pool
Our varied methods of production enable us to cover and master all precision machining techniques and particularities across all sectors.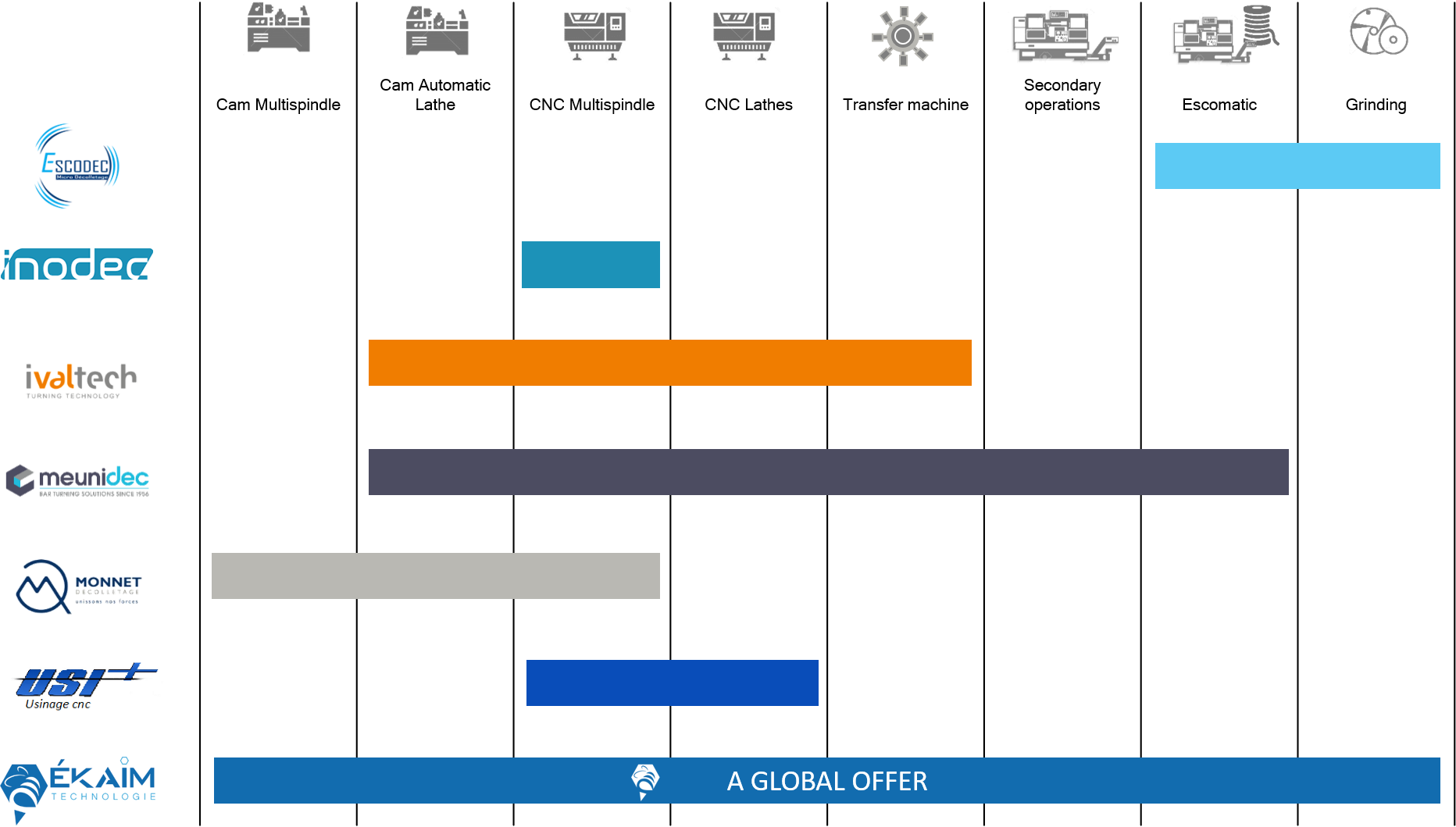 Extensive expertise across all the industry-specific requirements
Our six specialized businesses enable us as a Group to cover all market types in order to be present in a wide range of business sectors.
Machining from Ø0,4mm diameter to Ø240mm diameter
We are able to manufacture all types of bar-shaped materials in a range of diameters from 0.4mm to 240mm.
Click on the banners to discover the machining capabilities of our companies.
MONNET
Machining capacity : Ø10mm to Ø160mm
INODEC
Machining capacity : Ø5mm to Ø240mm
MEUNIDEC
Machining capacity : Ø5mm to Ø65mm
IVALTECH
Machining capacity : Ø4mm to Ø32mm
USIPLUS
Machining capacity : Ø0,8mm to Ø65mm
ESCODEC
Machining capacity : Ø0,4mm to Ø6,5mm